VH-MB2040
| | |
| --- | --- |
| SPECIFICATION AND MODEL | MB2040 |
| Max. working width (mm) | 405 |
| Max. working thickness (mm) | 170 |
| >Min. working thickness (mm) | 15 |
| Min. working length (mm) | 320 |
| Cutter knife | 4 |
| Flat knife spec | 405*30*6 |
| Spindle rotation rate | 5000 |
| Feeding speed | 5~16 |
| Spindle dia | Φ 110 |
| Top spindle power | 7.5 |
| Bottom spindle power | 5.5 |
| Feeding motor power | 1.5 |
| Elevating motor power | 0.37 |
| Total power | 14.87 |
| Dimension | >2220*950*1650 |
| | | | | |
| --- | --- | --- | --- | --- |
| SPECIFICATION AND MODEL | MB2063 | MB2045D | MB2040 | MB2032 |
| Max. working width (mm) | 635 | 450 | 405 | 320 |
| Max. working thickness (mm) | 200 | 150 | 170 | 120 |
| Min. working thickness (mm) | 15 | 15 | 15 | 15 |
| Min. working length (mm) | 320 | 320 | 320 | 320 |
| Cutter knife | 4 | 4 | 4 | 4 |
| Flat knife spec | 635*30*6 | 450*30*6 | 405*30*6 | 320*30*6 |
| Spindle rotation rate | 5000 | 4500 | 5000 | 5000 |
| Feeding speed | 5~20 | 5~16 | 5~16 | 5~16 |
| Spindle dia | Φ 110 | Φ 110 | Φ 110 | Φ 110 |
| Top spindle power | 11 | 7.5 | 7.5 | 5.5 |
| Bottom spindle power | 7.5 | 5.5 | 5.5 | 4 |
| Feeding motor power | 2.2 | 2.2 | 1.5 | 1.5 |
| Elevating motor power | 0.37 | 0.37 | 0.37 | 0.37 |
| Total power | 21.07 | 15.57 | 14.87 | 11.37 |
| Dimension | 2700*1268*1680 | 2280*1260*1680 | 2220*950*1650 | 1880*780*1650 |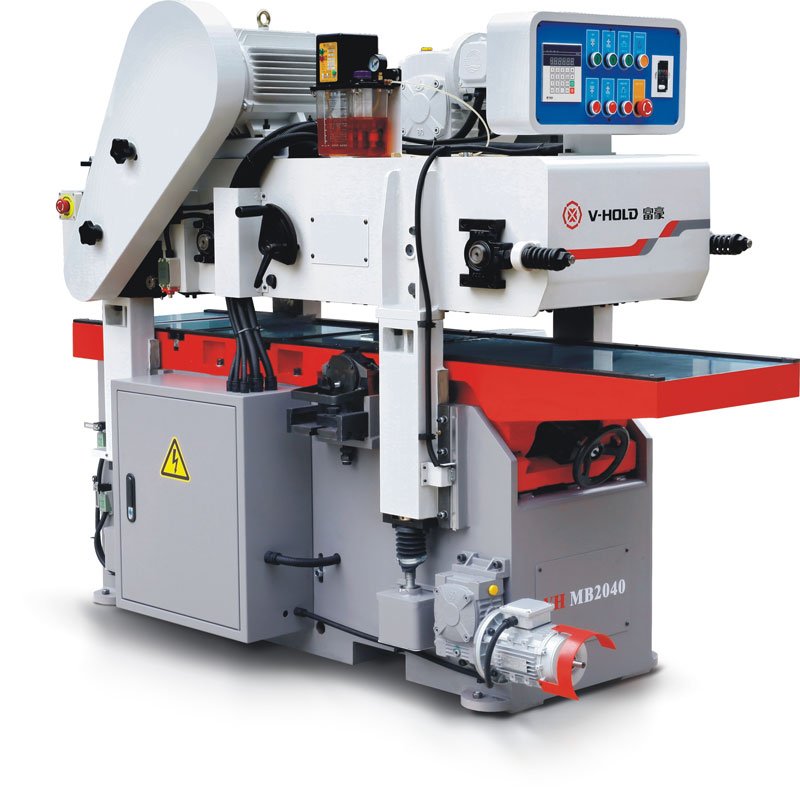 VH-MB2040
Working width 405mm (16 ")
Attached flat knife shaft
Feeding Frequency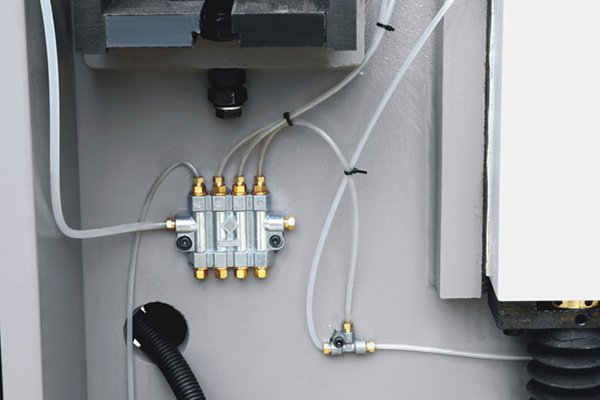 Centralized lubrication system
The configuration set to the cent ralized lubrication system, facilitate the lifting system maintenance lubrication.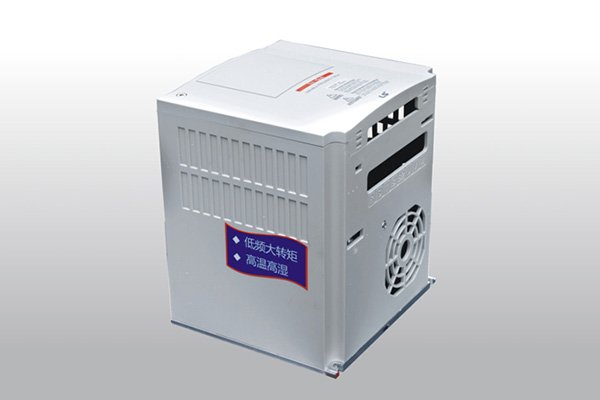 Feeding frequency inverter
Digital display, easy operation, energy saving,reduction of mechanical transmission wear.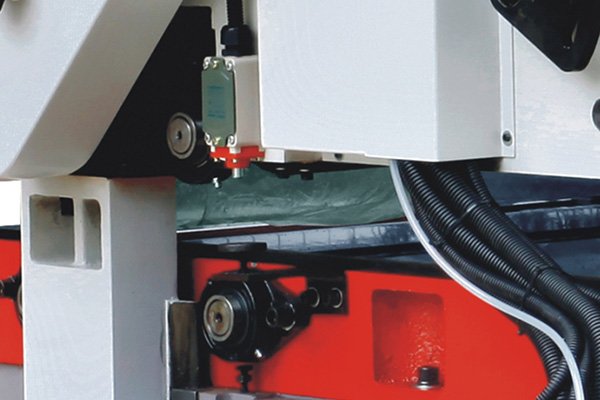 Thickness Quick set
Simply preset thickness timber placed at the microswitch, you can do simple thickness settings.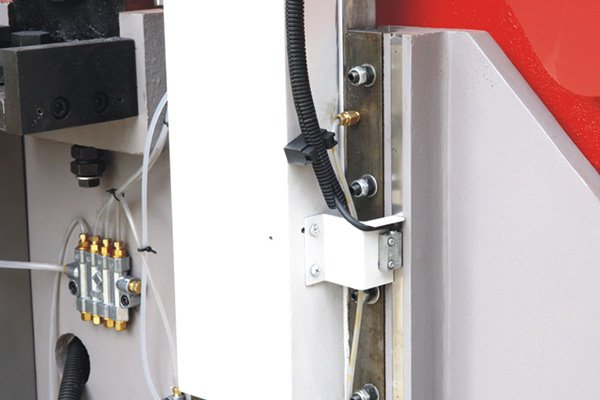 Gate magnetic induction switch
The thickness of the display gate magnetic sensors,accuracy is much higher than conventional proximity sensor.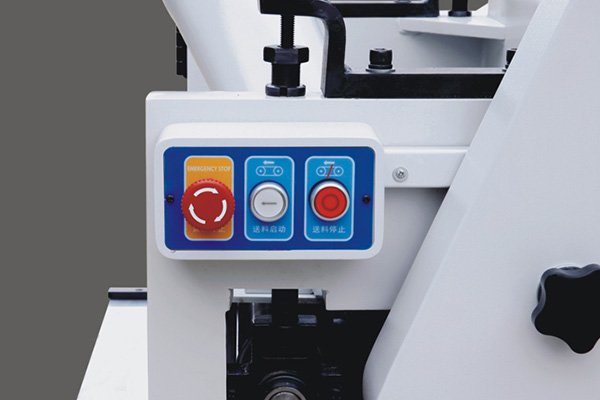 Rear operation box
Machine emergency stop or abnormal reactions only feed stop and start.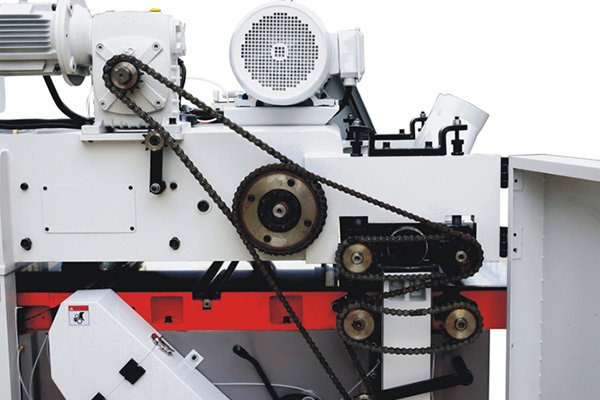 Feeding device is with clutch, which can prevent overload and give a safe operation.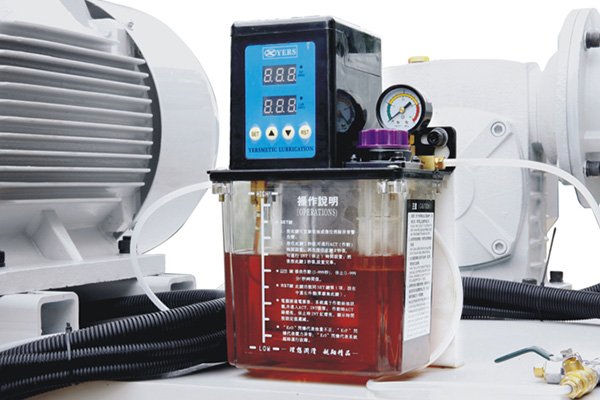 Auto grease device keeps the machine always lubricated during working.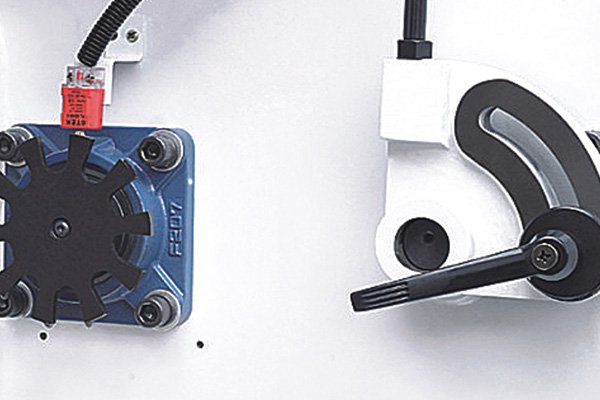 Alarm detector: When overload or stripping occurs with feeding chain, the alarm switch will give out signal alarm.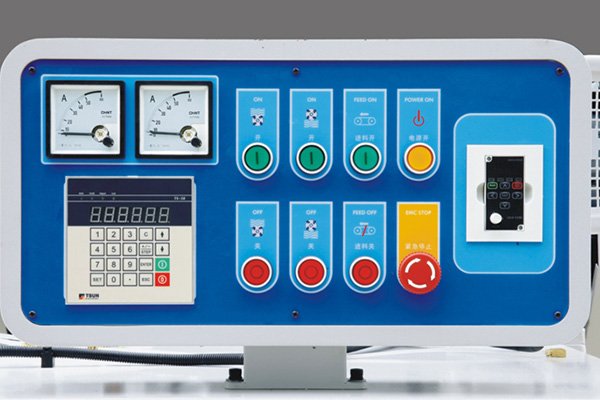 The product is provided with imported digital display device,which can be operated directly to processing thickness from operating panel with the accuracy up to 0.05mm; besides,upper and lower planning motor is provided with current meter for visual observing if it is overloaded while working.
3. Standard Configuration Option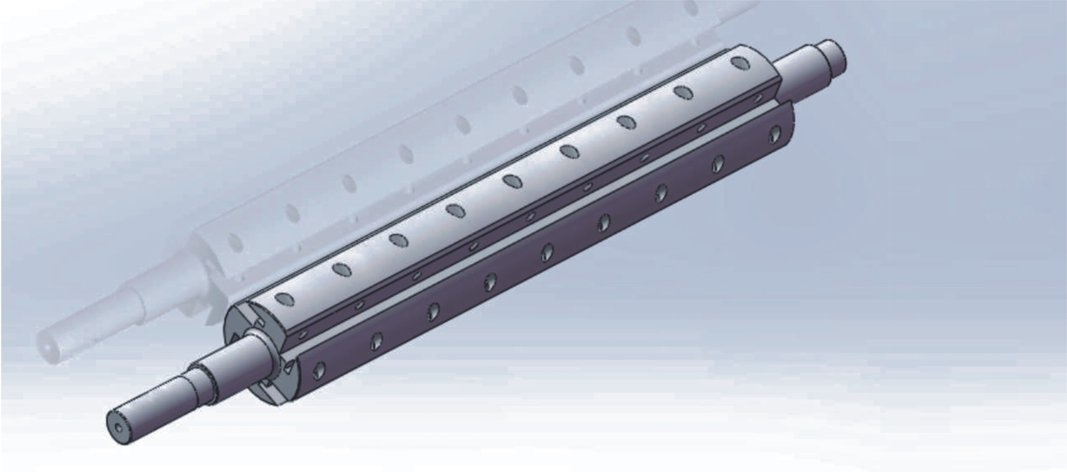 Flat knife blade
MB2040:Blade size(405X30X6MM)X8PCS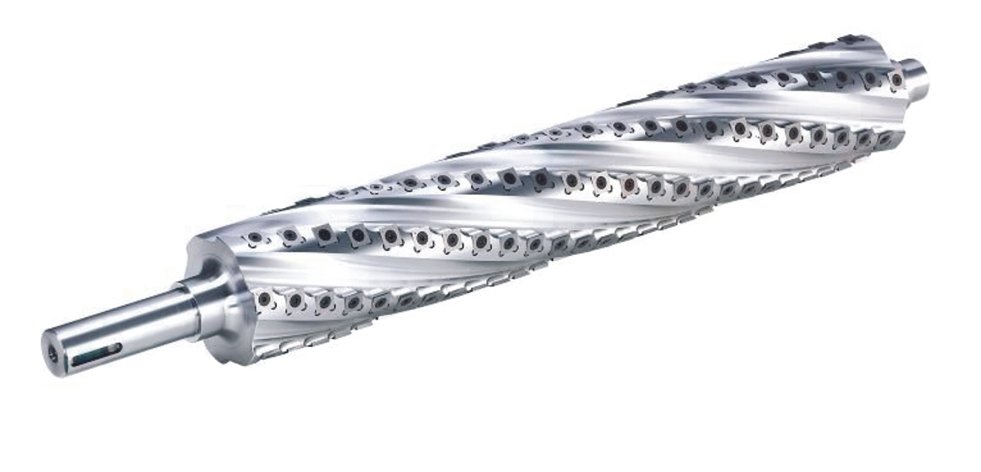 Screw arbor (Heavy Duty)
Arbor screw precision machining
Provide fine planing surfacing, and no noise
Arbor screw assembly removable tungsten carbide blade

MB2040: Blade size (30×12×1.5)×57pcs