Some people may assume that using manual methods will result in better outcomes when they hear about the woodworking process. Let's face it; that's not the case! Manual woodwork requires loads of experience, effort, and some assistance from various pieces of equipment, just like other production processes. Woodworking machinery reduces the workload, so most industries that revolve around this process favor its use. This article will guide you through everything you need about woodworking machinery. Let's get started!
What is Woodworking Machinery?
Woodworking machinery refers to the set of machines that are employed for processing wood to create various items, artifacts, etc. These machines usually rely on electric motors and are only used for woodworking. The term "woodworking machinery" is sometimes used to refer to grinding machines primarily used to reduce wooden objects to smaller pieces. It had earlier said that many companies concerned with wood carving, cutting, and shaping are the primary consumers of this equipment. But in addition to these fundamental facts, other tasks rely significantly on the presence of these woodworking machines. Woodworking tools reduce the vibration and noise that comes with hand labor.
Benefits of Using Woodworking Machinery
Technology and industrial advancements have increased woodworking machinery's speed, accuracy, and efficiency. Here are some benefits listed below:
·

Increased Productivity
Enhancing productivity is one of the most significant advantages of woodworking machinery. Making a wooden product requires a labor-intensive procedure that can consume much time and effort using conventional woodworking techniques. But the process has been considerably quicker and more effective with the development of woodworking tools.
·

Improved Precision
Woodworking machinery gives greater precision than conventional woodworking techniques. With conventional techniques, which rely on manual labor and hand equipment, achieving this level of precision can be tough. In addition to producing items of higher quality, increased precision can help reduce waste and enhance productivity.
·

Cost Savings
Manufacturers can save money by using woodworking machinery. Despite the significant initial investment in machinery, improved productivity and efficiency might result in long-term cost reductions. Manufacturers may make more items with less material and labor by speeding up manufacturing processes and cutting waste, eventually lowering overall costs.
·

Advanced Capabilities
Woodworking machinery has drastically enhanced the capabilities of woodworking industries. With the ability to precisely cut, shape, and sand wood, producers can generate delicate designs and shapes that would be impossible to do with typical methods.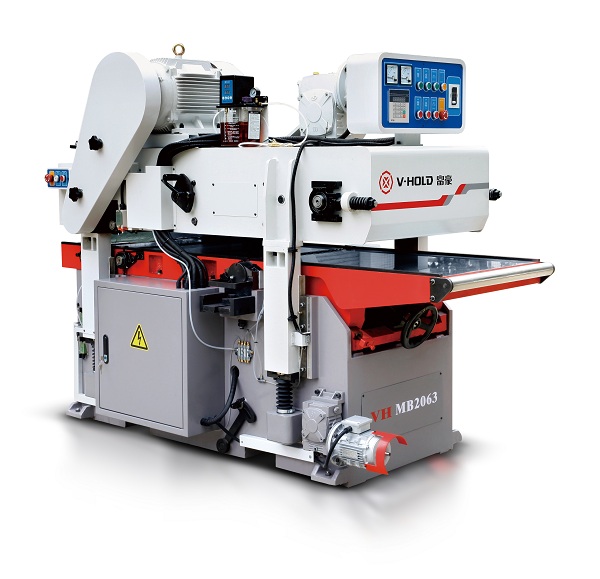 Factors to Consider When Choosing Woodworking Machinery
The market offers a huge selection of woodworking equipment. Although there is much choice, it can also confuse a first-time buyer. The top four things to think about while selecting machinery for a woodworking job are listed below
1.

The Specific Requirements
You should begin the process by analyzing your chosen tools and their practicality. Don't pick a machine just because you like the brand. Instead, carefully review the project's needs. You can identify the machine requirements for a productive woodworking process and good outcomes with the help of a woodworking technician.
2.

Consider Your Budget
Defining a personal budget is the first step in the procedure. You can evaluate the machinery options and price range online. It's also very important to remember that even the most expensive equipment could not be the best choice for you. Make a list of the characteristics you want your equipment to have. You can choose a machine that balances economical prices and good features.
3.

Consider Your Workshop Space
There are several sizes of woodworking machinery. You should consider your workshop's interior space when selecting one. Ask about the sizes of the machinery and take measurements of the available space. Check the specifications the seller provides before purchasing if you are ordering online. It will enable you to assess whether you have adequate storage. The ideal machines are those that are small and compact when it comes to workshop space.
4.

Consider Power Source
While some woodworking equipment requires manual labor, others run on electricity. You should review the project specifications to determine whether an electric machine is required. Power tools enhance work and accelerate project completion.
5.

Operation and Maintenance
It would be great for your company to use woodworking machinery that is simple to use and can be operated by a small number of workers. Prioritize selecting a tool whose functioning is simple for the user to understand. In addition, to extend its lifespan, you should be familiar with basic maintenance procedures.

Some of the Best Selling Woodworking Machinery
V-HOLD is an eminent and renowned company that supplies reliable, cost-effective, well-built, and energy-saving woodworking machinery worldwide. Since its establishment in 1996, this company has been manufacturing four-sided planes and has accumulated over 20 years of experience in the field. Let's have a look at some of their best-selling products.

Four Side Planer Moulder- Heavy Type
With its four cutting heads, the four-sided planar molder from V-HOLD can create curves or level large portions of rough timber so that all four sides may be treated in a single pass. The V-HOLD's planer wood molder shows optimal and excellent results due to its unique, distinctive, peculiar, and enthralling properties. Its strong motor and finely cut blades effortlessly glide across and shape wood, providing a perfect finish each time. Moreover, it can produce any personalized molding, trimming, or paneling of large wooden pieces.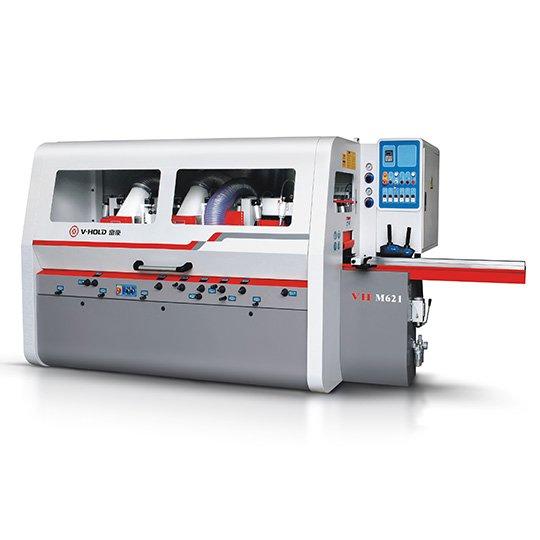 Final Thoughts
The most important aspect of your woodworking project is selecting the appropriate tools. You must assess the project's requirements before selecting the woodworking machinery that best suits your needs. This article will help you find the best woodworking machinery that is reliable and cost-effective.