Under the new situation, we will take advantage of the situation to give the industry a stronger foundation and a new height.The 22nd China Shunde (Lunjiao)International Woodworking Machinery Exposition will be held grandly in Lunjiao Exhibition Hall, Shunde District, Foshan on February 23-26, 2023.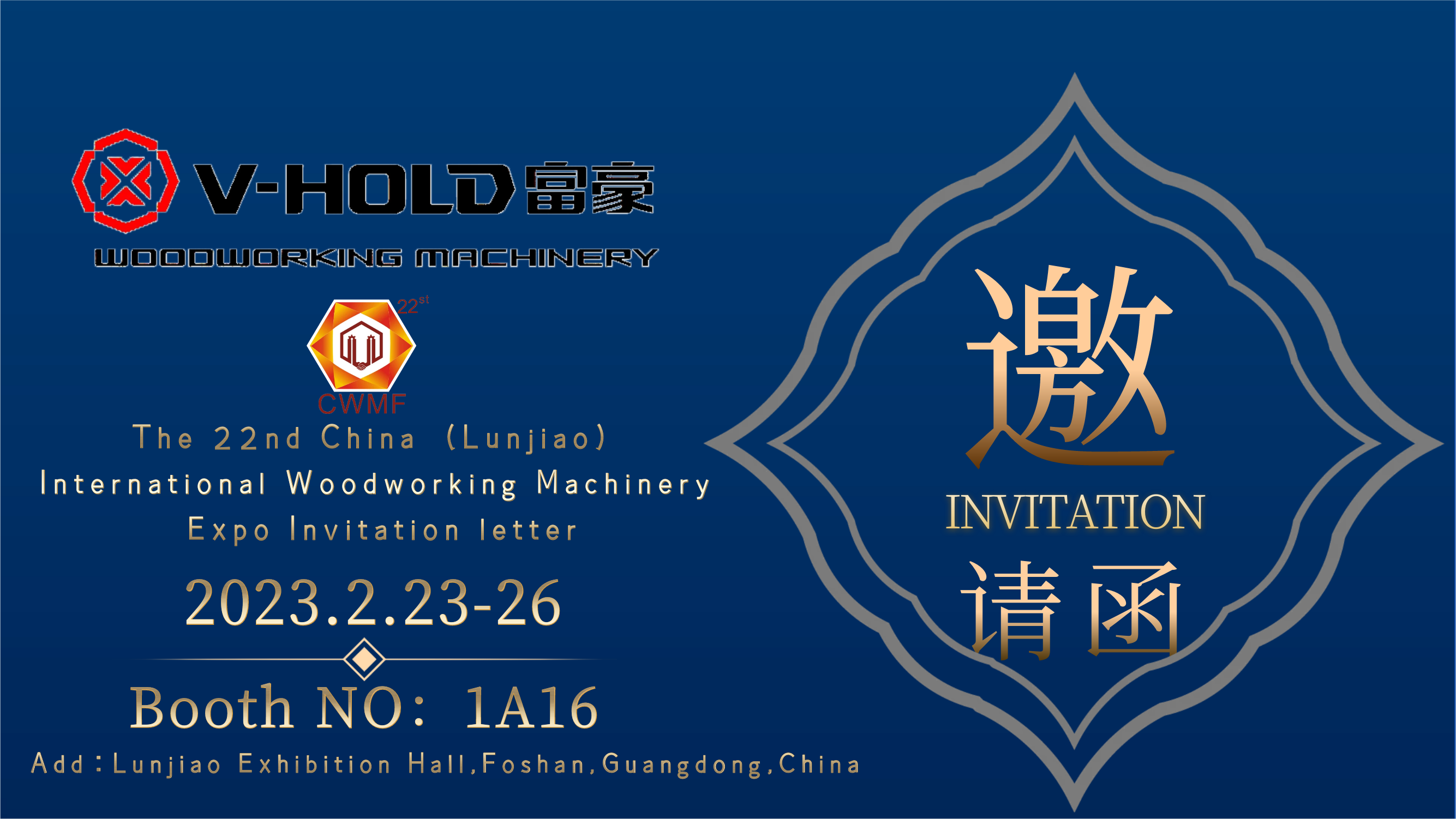 V-Hold invites domestic and foreign dealers, new and old customers, woodworking peers to participate in this grand ceremony!

The theme of this expo is "Under the new situation, we will take advantage of the situation to give the industry a stronger foundation and a new height", It is intended to actively seize the opportunity of China's steady economic recovery, cultivate new opportunities in the crisis, open a new situation in the changing situation, and make the development of woodworking machinery industry stable and far away.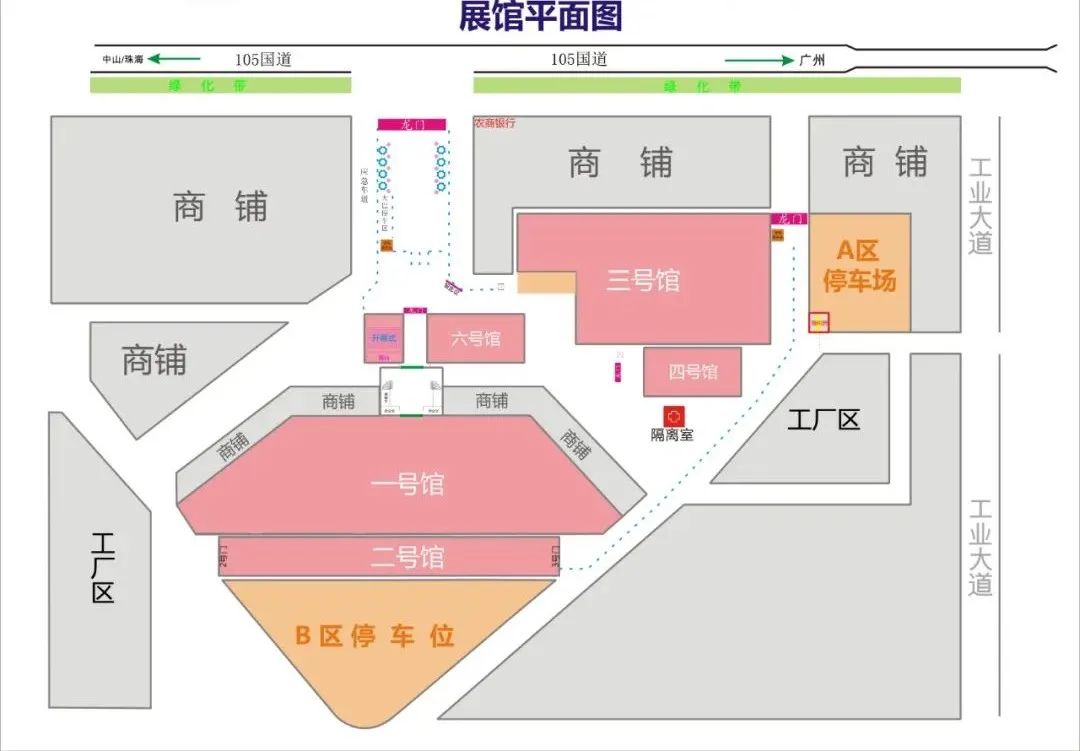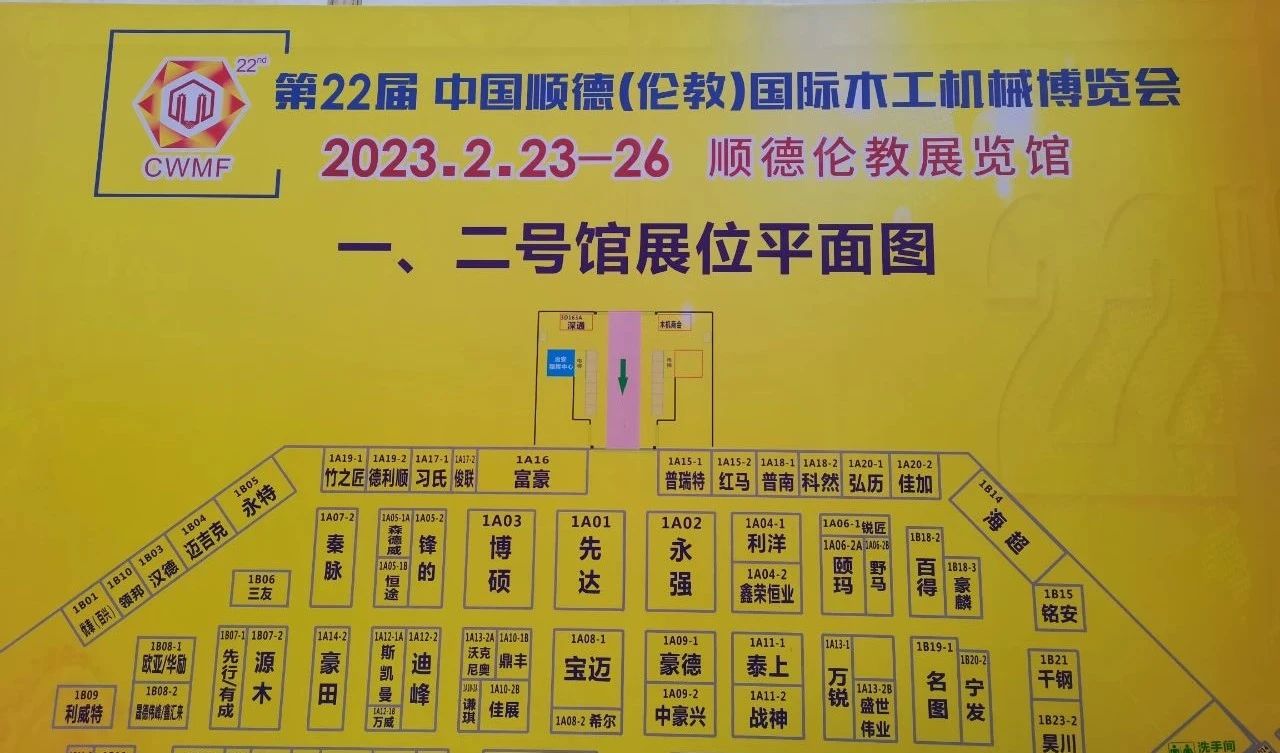 With a total planned area of 25,000 square meters, more than 500 enterprises are expected to participate in the exhibition, which is divided into machinery area, accessories area and industrial chain supporting area according to the exhibition content.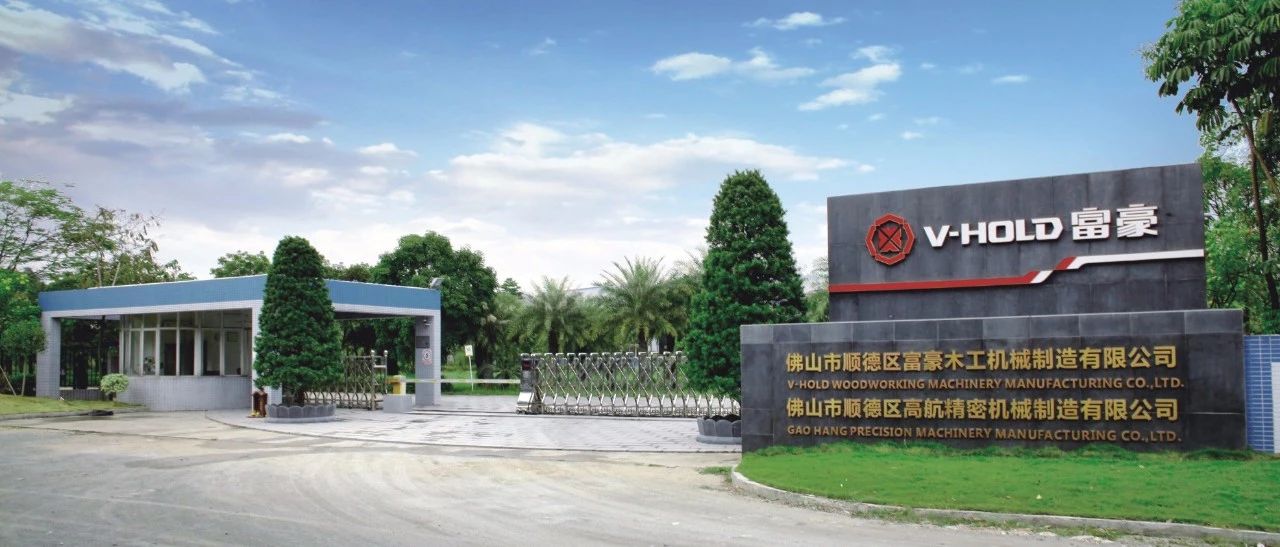 V-HOLD WOODWORKING MACHINERY MACHINERY MANUFRCTURING CO.,LTD was founded in 1996, is a research and development, manufacturing and marketing, application services in one of the large-scale well-known enterprises.
28 years of professional, focused, focused solid wood machinery, the main products: four-sided planer, double-sided planer, straight line rip saw, multi blade saw, multiple rip saw with double side planer, automatic floor production line, etc., the products are exported to Europe, the United States and Southeast Asia and other regions, with a perfect sales, after-sales service network.

Highlights of the exhibition
Heavy duty four side moulder VH-M633 with PLC control system
Feature
1.The machine adopts man-machine control interface, which can realize remote control according to specific requirements;
2. it can access to the database information, can be automatically fixed width, thickness;
3. the horizontal shaft adopts hydraulic support, large cutting quantity is more stable and accurate.
Application: Wooden house, temple beam, oversized wood square four sides planing and shaping.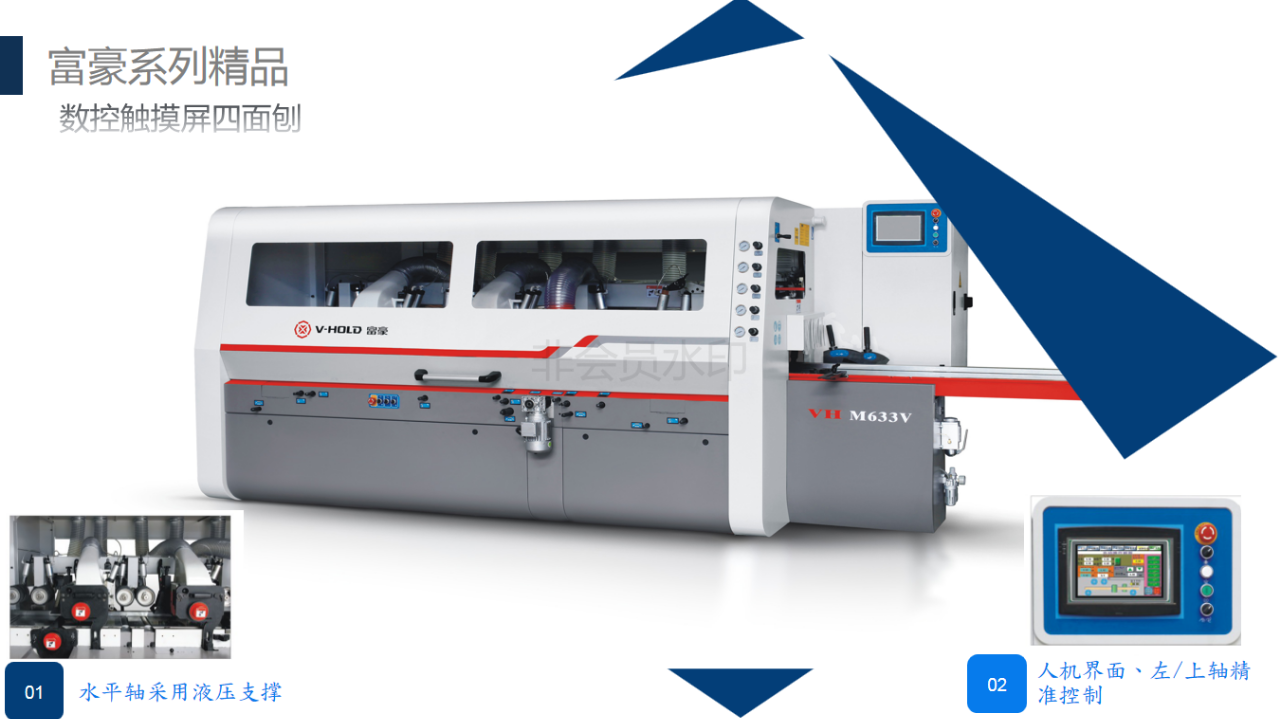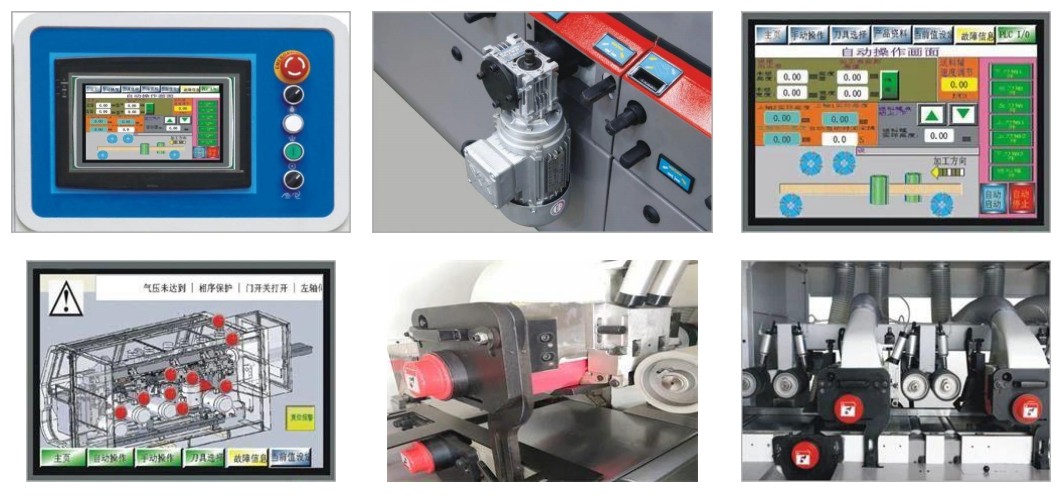 · New product launch ·
Four side moulder VH-M416TD for jointed board
(it can process finger joint long wood and multi-quantity processing together)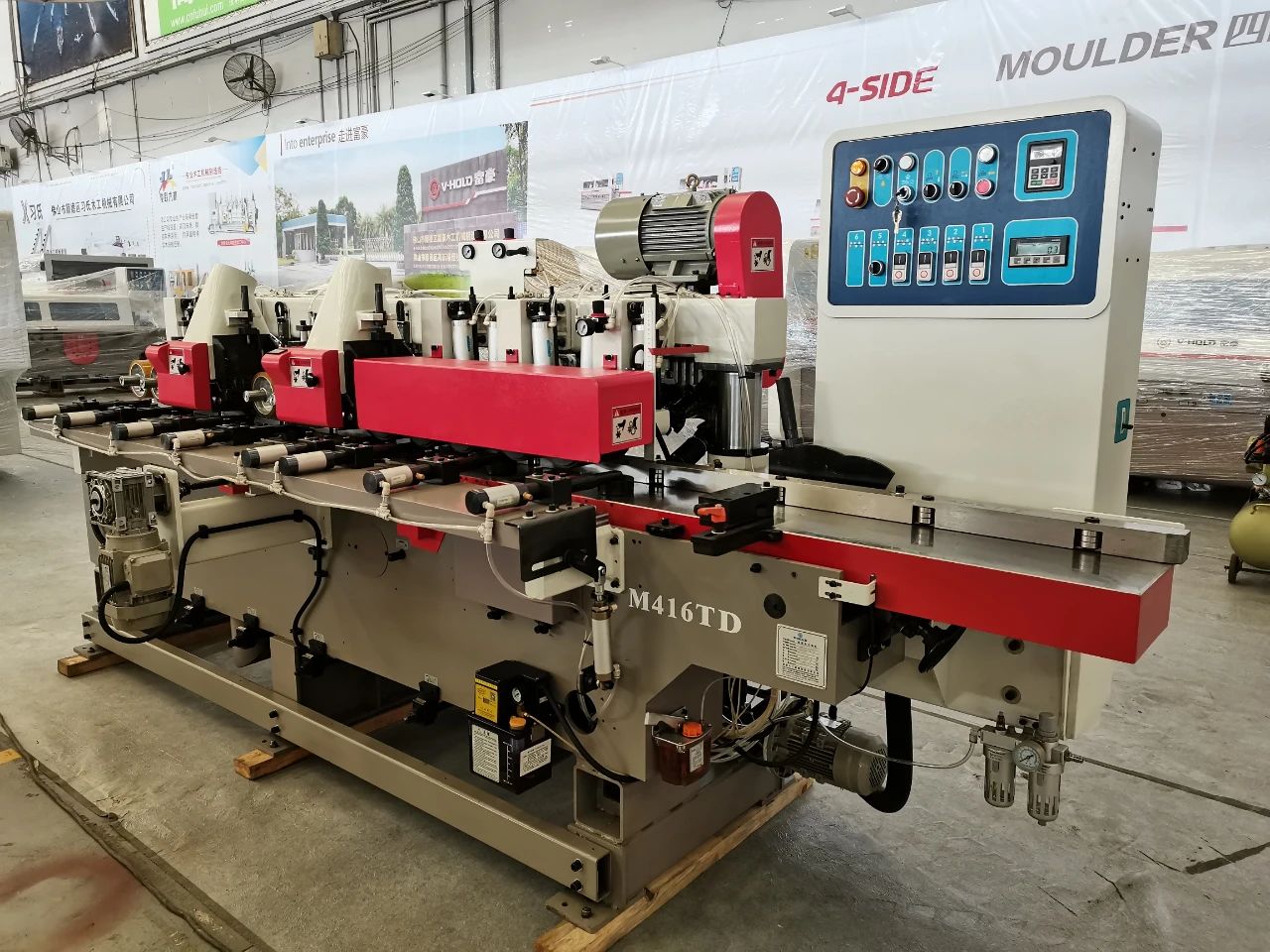 VH-M416TD
Features:
1. Innovative design of cutter axis arrangement, feeding wheel and pressing plate before cutter loading;
2. Upgrade the outer wheel jacking to use electric mode;
3, equipped with double lubrication system.
Application: Suitable for customer who will do mass production of finger joint board.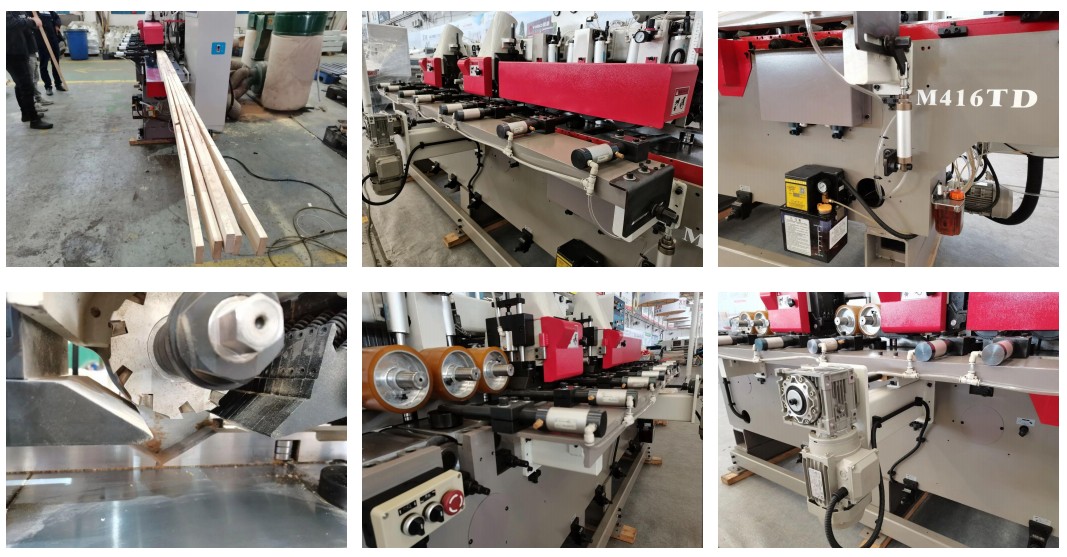 More new products, welcome to the exhibition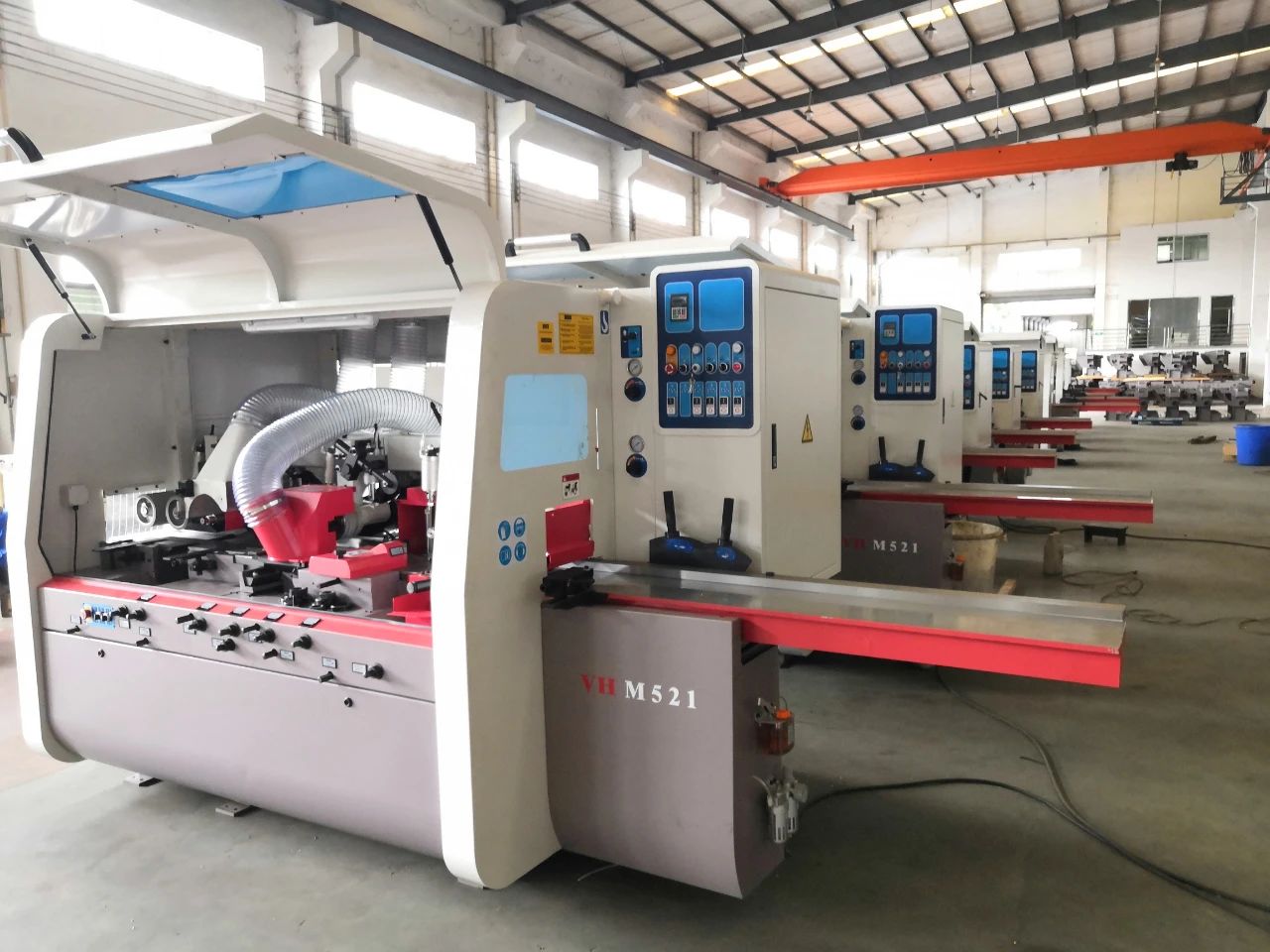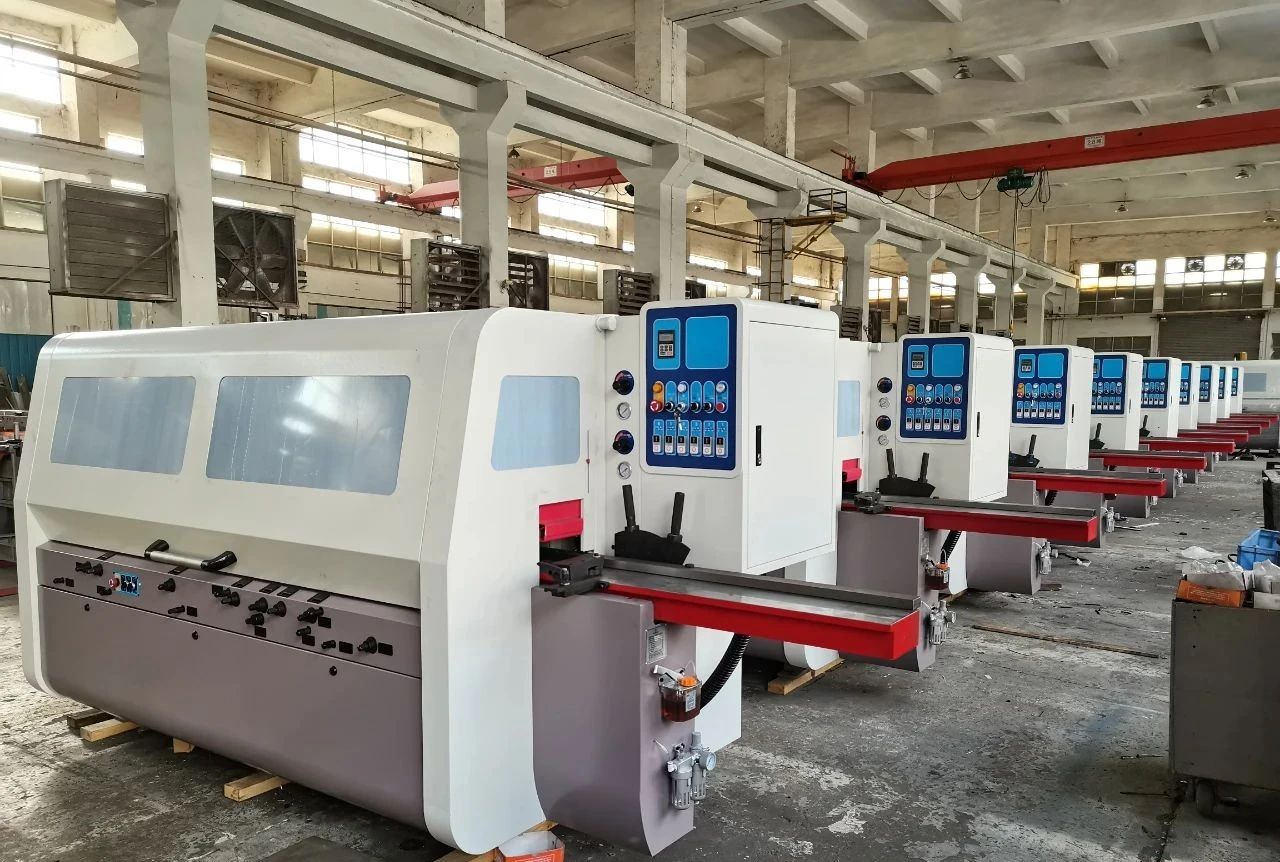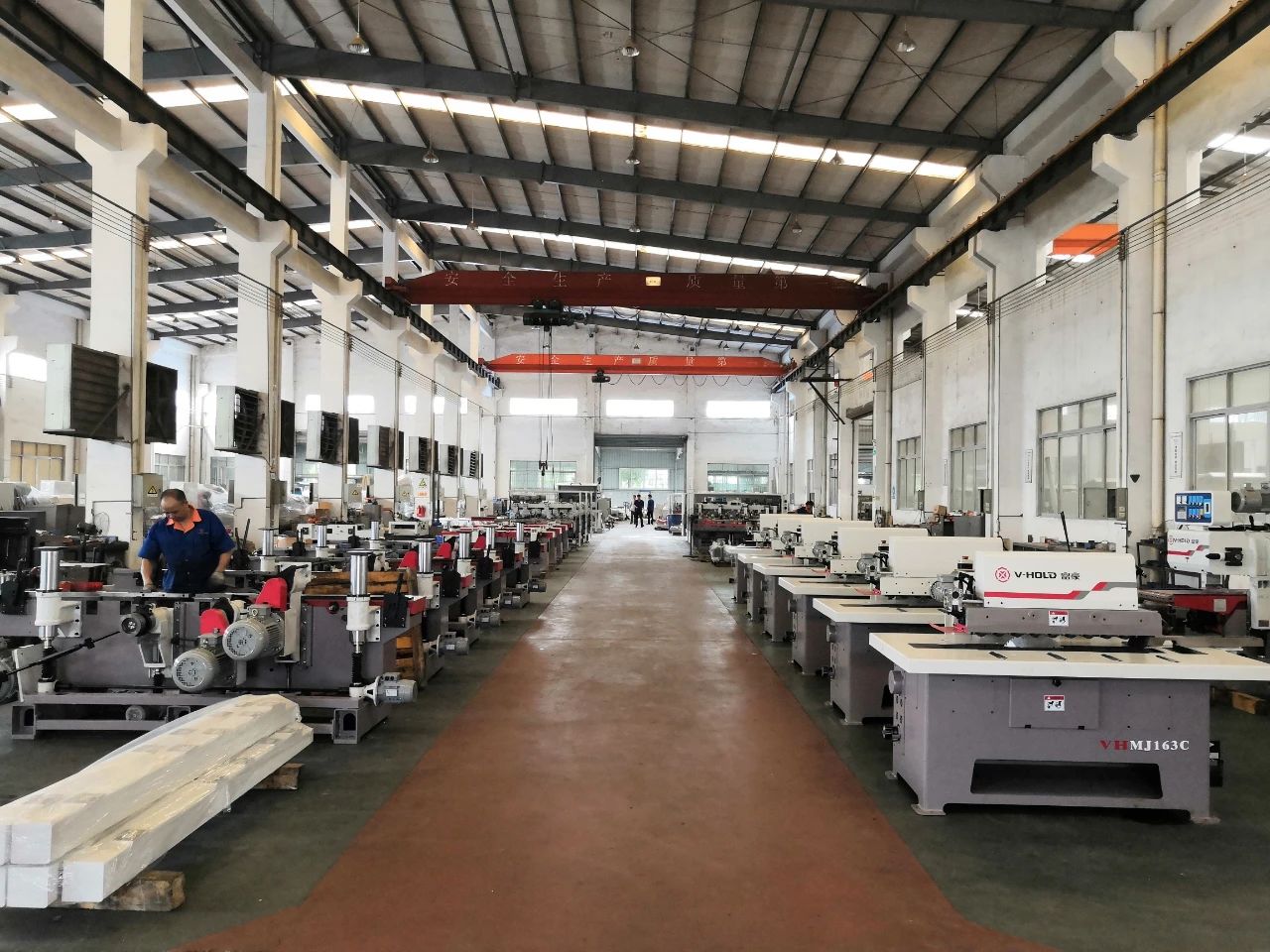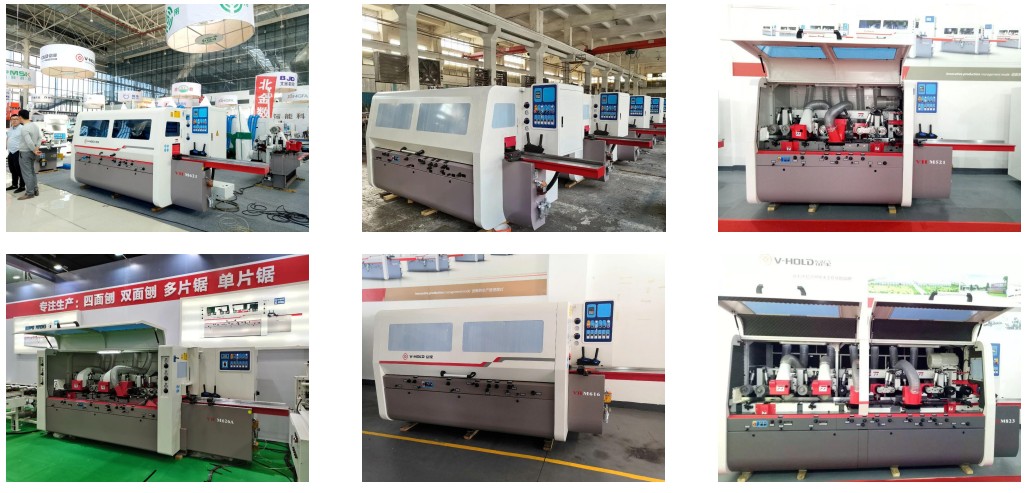 For more details, please scan the QR code below